The beauty industry is a multi-billion dollar industry with new products hitting the market every day. So, it's no surprise that companies have come up with a way to get their products into consumers' hands without them having to make a purchase – enter, the beauty box. For a monthly fee, you receive a box of sample-sized or full-sized beauty products from well-known and up-and-coming brands.

But are these boxes really worth it?
If you're on the fence about whether or not to subscribe to a beauty box, it can be helpful to weigh the pros and cons. On the plus side, beauty boxes are a great way to try new products without committing to a full-size purchase. They're also usually more affordable than buying products individually.

On the downside, you may not always love everything in your box, and you may end up with duplicates of items you already have. Ultimately, it's up to you to decide if a beauty box is worth the cost.
ARE BEAUTY SUBSCRIPTION BOXES WORTH IT? UNBOXING 12 BEAUTY BOXES – WHICH TO KEEP? WHICH TO CANCEL?
Are Subscription Boxes Really Worth It?
There are a lot of different subscription boxes out there, and it can be tough to decide which ones are worth your money. In general, subscription boxes are a great way to get new products and try out new things without commitment. They're also a fun way to treat yourself on a monthly basis.

However, not all subscription boxes are created equal. Some are definitely worth the cost, while others may not be right for you. Here's a look at some of the factors you should consider when deciding whether or not a subscription box is worth it.

The first thing to consider is what type of box you're interested in. There are beauty boxes, food boxes, fashion boxes, and more. Each type of box will have different contents and a different price tag.

You'll want to make sure you're getting something that interests you and that fits your budget. For example, if you love makeup but don't want to spend a lot of money on it, subscribing to a beauty box might be a great option for you. On the other hand, if you have unlimited funds and love trying new things, there's no limit to what types of boxes you can subscribe to!

Another thing to keep in mind is how often the box ships. Some ship monthly, while others ship every other month or even quarterly. If you're someone who likes getting new things regularly, opt for a monthly shipment so you don't have to wait too long between unboxings.

If cost is an issue for you, however, choosing an every-other-month or quarterly shipping schedule can help keep costs down. Finally, take a look at the reviews for the box before making your decision. See what other people are saying about the contents and quality of the items included in each shipment.
What is the Point of Subscription Boxes?
There are a few reasons people subscribe to boxes. The first reason is because it's a fun way to get new products. It's like a present you give yourself each month.

You never know what you're going to get, but it's always something you'll enjoy. Another reason people subscribe to boxes is because it saves them money. Most subscription boxes offer discounts on the items inside.

This can add up to big savings over time, especially if you subscribe to multiple boxes. Finally, subscription boxes are a great way to discovery new products. If you're someone who likes to try new things, subscribing to a box is a great way to find new brands and products you love without spending a lot of money upfront.
Do People Buy Subscription Boxes?
Yes, people do buy subscription boxes. In fact, the subscription box industry is growing rapidly, with an estimated worth of $5 billion in 2020. There are a variety of reasons why people subscribe to boxes, including convenience, surprise factor and access to exclusive products.

For many people, a subscription box is a convenient way to receive new products on a regular basis without having to go out and shop for them. This can be especially helpful for busy people who don't have time to keep up with the latest trends or those who want to try new products but don't know where to start. Another reason people love subscription boxes is because they are often full of surprises.

Many brands carefully curate their boxes around a certain theme or seasonality, so subscribers never quite know what they're going to get. This element of surprise can be addicting and keeps people coming back for more. Lastly, many subscription boxes offer exclusive access to limited-edition or hard-to-find items that aren't available anywhere else.

For beauty junkies or collectors, this can be a major selling point.
How Much Does a Beauty Box Cost?
There are a few different types of beauty boxes, but the most popular ones are probably monthly subscription boxes. These can range in price from about $10 to $50 per month. The cost will depend on the type and quality of products included in the box.

For example, a box that includes high-end makeup and skincare items is going to be more expensive than one with drugstore products. Some beauty boxes are one-time purchases, and these can vary widely in price. You might be able to find a good quality box for around $30, or you could spend upwards of $100 for a luxury box.

It really depends on what you're looking for and how much you're willing to spend. If you're interested in trying out new beauty products but don't want to break the bank, there are plenty of affordable options out there. Take some time to research different boxes and see which ones fit your budget and needs.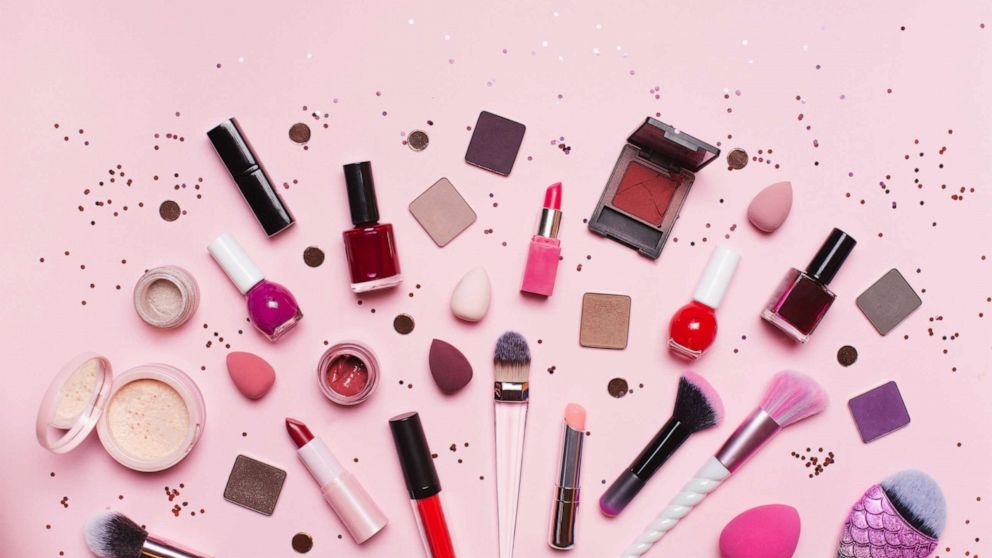 Credit: www.goodmorningamerica.com
Boxycharm
Boxycharm is a monthly beauty subscription box that delivers 5-6 full-size beauty products to your door each month. The contents of the box are kept a surprise until it arrives on your doorstep, but you can be sure that each month's selection will be valued at over $100. Boxycharm is one of the most popular beauty boxes on the market and has been featured in magazines such as Allure, Cosmopolitan, and Marie Claire.
Conclusion
There are a lot of beauty boxes on the market, and it can be hard to decide if they're worth the money. This blog post breaks down the cost of some of the most popular beauty boxes and compares them to the cost of buying the products individually. The author concludes that, while beauty boxes can be a fun way to try new products, they're not necessarily a good value for your money.