Are you a beauty junkie with a never-ending supply of products and ideas? Have you ever thought about taking your passion for beauty one step further by creating your own brand? If so, then this guide is for you!

Creating your own beauty brand can be a rewarding and exciting experience. But before you get started, there are a few things you need to do in order to set yourself up for success. Here's what you need to know about how to create your own beauty brand:

First, choose your niche. What type of products are you passionate about? Skincare?

Makeup? Haircare? Narrowing down your focus will help you better connect with your target audience and build a successful business.

Next, develop a strong branding strategy. This includes everything from coming up with a catchy name and logo to choosing the right packaging for your products. Your branding should reflect the personality of your brand and accurately communicate what it's all about.

Then, create high-quality products that meet the needs of your target market. No matter how great your branding is, if your products don't live up to the hype, customers won't come back for more. So make sure that each product is meticulously crafted and meets the highest standards possible.

Finally, promote, promote, promote! Get the word out there about your new beauty brand through marketing and advertising efforts. Make sure potential customers know where they can find information about your products and how to purchase them online or in stores.
Research what type of beauty products are in demand and not already saturated in the market
Create a business plan including your budget, target market, and product goals
Develop a unique selling proposition for your brand that will make it stand out among other beauty brands
Choose a catchy name and create an easily recognizable logo for your brand
Invest in high-quality packaging for your products that reflect the luxury image you want to convey
Market your beauty brand through social media, online advertising, and PR campaigns targeting beauty bloggers and influencers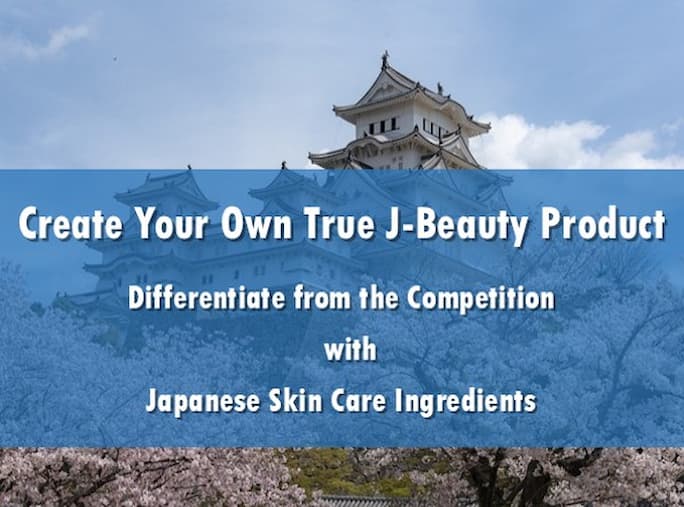 Credit: oem-cosmetic.com
How Much Does It Cost to Start a Beauty Brand?
The cost of starting a beauty brand can vary greatly depending on the products being offered and the size of the operation. For example, a small startup might only need to spend a few thousand dollars on initial inventory and packaging, while a more established company could easily spend millions on developing new products, marketing campaigns, and brick-and-mortar locations. In general, it is important to have a clear understanding of all the costs associated with launching and running a beauty brand before making any financial commitments.

One of the first considerations for starting a beauty brand is product development. This includes everything from researching formulas and ingredients to testing prototypes and perfecting final products. Depending on the complexity of the products being created, this process can take months or even years to complete.

Once finished, however, it is important to have detailed records documenting every step of the development process in order to protect any intellectual property rights that may be associated with the products. Another significant cost for starting a beauty brand is packaging. This includes designing labels and containers as well as sourcing materials like glass bottles or plastic tubes.

The cost of packaging will also vary depending on factors like whether the products are being sold in stores or online; bulk discounts may be available for larger orders but smaller startups might need to pay more per unit. In addition to initial costs, it is also important to factor in ongoing expenses like shipping and storage when calculating total packaging costs. Marketing is another essential (and often expensive) component of launching a new beauty brand.

This might include everything from creating an advertising campaign to hiring public relations firms or social media influencers. Again, costs will vary depending on the scope and scale of the marketing effort but it is typically one of the largest line items in any business budget. Finally, don't forget about miscellaneous expenses like office supplies, website hosting fees, accounting software, etc.

These "hidden" costs can quickly add up so it's important to factor them into your overall budget when planning your launch strategy.
How Can I Make My Own Brand of Cosmetics?
If you're interested in creating your own brand of cosmetics, there are a few things you'll need to do in order to get started. First, you'll need to develop a line of products. This will involve coming up with formulations for products like foundation, lipstick, eyeshadow, and more.

You'll also need to find manufacturers who can produce your products according to your specifications. Once you have your products developed and manufactured, you'll need to create packaging for them and come up with a branding strategy. This will involve creating a logo and other visual elements that will represent your brand.

Once you have all of these pieces in place, you'll be ready to start marketing and selling your cosmetics!
How Much Does It Cost to Create Your Own Skin Care Line?
It can cost quite a bit of money to create your own skin care line. The amount you spend will depend on how many products you want to include in your line, the quality of the ingredients you use, and whether or not you plan on hiring someone to help with production. If you're only planning on creating a few products, such as a cleanser, toner, and moisturizer, you can probably get by with spending less than $1,000.

However, if you want to add more products to your line or use higher-quality ingredients, your costs could increase significantly. For example, it may cost upwards of $10,000 to develop just one product if you're working with expensive active ingredients or using luxury packaging. Of course, there are ways to cut costs when creating your own skin care line.

One way is to source affordable yet effective ingredients from suppliers who specialize in natural and organic materials. You can also save money by doing some of the work yourself instead of hiring outside help. For instance, if you have experience formulating skin care products, you may be able to put together your own formulas without assistance.

In general, it's important to do some research and planning before starting your own skin care line so that you have a good idea of what costs will be involved. By being mindful of potential expenses upfront, you can set a budget that works for you and helps ensure that your business is successful in the long run.
How Do I Start a Small Beauty Business from Home?
If you want to start a small beauty business from home, there are a few things you need to do. First, research the industry and find out what products and services are in demand. Next, create a business plan and decide how you will market your business.

Finally, get the necessary licenses and permits required by your state or local government. The first step in starting any business is research. When it comes to starting a small beauty business from home, this step is especially important.

You need to find out what products and services are in demand so that you can offer something that customers want. The best way to do this research is online. There are many resources available that can help you learn about the industry and what consumers are looking for.

Once you have an idea of what products or services you want to offer, the next step is creating a business plan. This document will outline your goals, strategies, and how you plan on running your business. It is important to have a clear vision for your company so that you can make informed decisions along the way.

After your business plan is complete, the next step is obtaining any licenses or permits required by your state or local government. This process can vary depending on where you live, but it is typically not too difficult to obtain the necessary documentation. Once everything is in place, you are ready to start marketing your small beauty business from home!
TIPS ON How to Successfully Start a Skincare Business in 2022
How to Start a Skincare Line With No Money
If you're passionate about skincare and have always dreamed of starting your own line, don't let a lack of funding stop you! It is possible to start a skincare line with little to no money. Here are a few tips on how to get started:

1. Research, research, research! Before you do anything else, it's important to educate yourself on the industry. Read books, blog posts, and articles from reputable sources to learn as much as you can about formulation, marketing, and business operations.

This will give you a strong foundation to build your business on. 2. Develop a solid plan. Once you've done your research, it's time to start putting together a plan for your business.

What type of products do you want to sell? Who is your target market? How will you manufacture and package your products?

Answering these questions (and others) will help you create a roadmap for your business and ensure that it runs smoothly once launched. 3. Find creative ways to finance your venture. If traditional financing methods aren't an option for you, there are still other ways to raise money for your skincare line.

You could launch a crowdfunding campaign or seek out angel investors who believe in your vision. There are also many government grants available for small businesses – so be sure to explore all of your options! 4. Get organized and stay focused.

Once you have the financial aspect of things sorted out, it's time to get down to the nitty-gritty details of starting your business. This includes everything from registering your company name and obtaining any necessary licenses or permits, to creating marketing materials and developing relationships with suppliers. It might seem like a lot at first, but if you stay organized and maintain focus on your goals, you'll get through it!
Conclusion
Do you want to create your own beauty brand? It's a process, but it's not as difficult as you may think. The first step is to come up with a great idea for your products.

Once you have that, you need to create a branding strategy. This includes everything from choosing a name and logo for your company to deciding what kind of packaging your products will have. After that, it's time to start marketing your new brand.

You'll need to create some buzz online and offline, and then get your products into the hands of potential customers. With a little hard work, you can make your dream of owning a beauty brand come true.

{ "@context": "https://schema.org", "@type": "FAQPage", "mainEntity":[{"@type": "Question", "name": "How Much Does It Cost to Start a Beauty Brand? ", "acceptedAnswer": { "@type": "Answer", "text": " The cost of starting a beauty brand can vary greatly depending on the products being offered and the size of the operation. For example, a small startup might only need to spend a few thousand dollars on initial inventory and packaging, while a more established company could easily spend millions on developing new products, marketing campaigns, and brick-and-mortar locations. In general, it is important to have a clear understanding of all the costs associated with launching and running a beauty brand before making any financial commitments. One of the first considerations for starting a beauty brand is product development. This includes everything from researching formulas and ingredients to testing prototypes and perfecting final products. Depending on the complexity of the products being created, this process can take months or even years to complete. Once finished, however, it is important to have detailed records documenting every step of the development process in order to protect any intellectual property rights that may be associated with the products. Another significant cost for starting a beauty brand is packaging. This includes designing labels and containers as well as sourcing materials like glass bottles or plastic tubes. The cost of packaging will also vary depending on factors like whether the products are being sold in stores or online; bulk discounts may be available for larger orders but smaller startups might need to pay more per unit. In addition to initial costs, it is also important to factor in ongoing expenses like shipping and storage when calculating total packaging costs. Marketing is another essential (and often expensive) component of launching a new beauty brand. This might include everything from creating an advertising campaign to hiring public relations firms or social media influencers. Again, costs will vary depending on the scope and scale of the marketing effort but it is typically one of the largest line items in any business budget. Finally, don't forget about miscellaneous expenses like office supplies, website hosting fees, accounting software, etc. These "hidden" costs can quickly add up so it's important to factor them into your overall budget when planning your launch strategy. In short, there is no easy answer when it comes to how much it costs to start a beauty brand; every business has unique needs and budgets that must be carefully considered before making any financial commitments" } } ,{"@type": "Question", "name": "How Can I Make My Own Brand of Cosmetics? ", "acceptedAnswer": { "@type": "Answer", "text": " If you're interested in creating your own brand of cosmetics, there are a few things you'll need to do in order to get started. First, you'll need to develop a line of products. This will involve coming up with formulations for products like foundation, lipstick, eyeshadow, and more. You'll also need to find manufacturers who can produce your products according to your specifications. Once you have your products developed and manufactured, you'll need to create packaging for them and come up with a branding strategy. This will involve creating a logo and other visual elements that will represent your brand. Once you have all of these pieces in place, you'll be ready to start marketing and selling your cosmetics!" } } ,{"@type": "Question", "name": "How Much Does It Cost to Create Your Own Skin Care Line? ", "acceptedAnswer": { "@type": "Answer", "text": " It can cost quite a bit of money to create your own skin care line. The amount you spend will depend on how many products you want to include in your line, the quality of the ingredients you use, and whether or not you plan on hiring someone to help with production. If you're only planning on creating a few products, such as a cleanser, toner, and moisturizer, you can probably get by with spending less than $1,000. However, if you want to add more products to your line or use higher-quality ingredients, your costs could increase significantly. For example, it may cost upwards of $10,000 to develop just one product if you're working with expensive active ingredients or using luxury packaging. Of course, there are ways to cut costs when creating your own skin care line. One way is to source affordable yet effective ingredients from suppliers who specialize in natural and organic materials. You can also save money by doing some of the work yourself instead of hiring outside help. For instance, if you have experience formulating skin care products, you may be able to put together your own formulas without assistance. In general, it's important to do some research and planning before starting your own skin care line so that you have a good idea of what costs will be involved. By being mindful of potential expenses upfront, you can set a budget that works for you and helps ensure that your business is successful in the long run." } } ,{"@type": "Question", "name": "How Do I Start a Small Beauty Business from Home? ", "acceptedAnswer": { "@type": "Answer", "text": " If you want to start a small beauty business from home, there are a few things you need to do. First, research the industry and find out what products and services are in demand. Next, create a business plan and decide how you will market your business. Finally, get the necessary licenses and permits required by your state or local government. The first step in starting any business is research. When it comes to starting a small beauty business from home, this step is especially important. You need to find out what products and services are in demand so that you can offer something that customers want. The best way to do this research is online. There are many resources available that can help you learn about the industry and what consumers are looking for. Once you have an idea of what products or services you want to offer, the next step is creating a business plan. This document will outline your goals, strategies, and how you plan on running your business. It is important to have a clear vision for your company so that you can make informed decisions along the way. After your business plan is complete, the next step is obtaining any licenses or permits required by your state or local government. This process can vary depending on where you live, but it is typically not too difficult to obtain the necessary documentation. Once everything is in place, you are ready to start marketing your small beauty business from home!" } } ] }